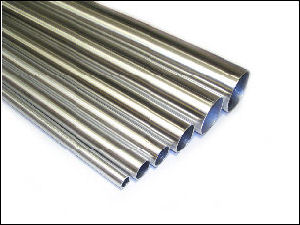 Straight tubes

Manufactured from extruded round tube with a wall thickness of 1.5-3.0mm.

Chemical composition and mechanical properties are those associated with 6063/H9 aluminum alloy.

The pipes can easily be TIG-welded for custom building.

Please note that we sell our last stock and that the lengths therefore can vary. You find each length within the product info.

Are the length set to 500mm we usually have a longer pipe in stock, and can therefore be sold in max length if wanted. Contact us in these cases.
Alloy tube, 25mm
Prodnr:

AT-25



25x1.5mm

MSRP: 148 SEK excl. VAT
Price: 76 SEK excl. VAT

Alloy tube, 38mm
Prodnr:

AT-38



38x1.5mm

MSRP: 40 SEK excl. VAT
Price: 20 SEK excl. VAT

Alloy tube, 41mm
Prodnr:

AT-41



41x1.5mm

MSRP: 172 SEK excl. VAT
Price: 88 SEK excl. VAT

Alloy tube, 60mm
Prodnr:

AT-60-3,0



60x3,0mm

MSRP: 144 SEK excl. VAT
Price: 100 SEK excl. VAT

Alloy tube, 89mm
Prodnr:

AT-89



89x1.5mm

MSRP: 312 SEK excl. VAT
Price: 156 SEK excl. VAT

Alloy tube, 89mm
Prodnr:

AT-89-3,0



89x3,0mm

MSRP: 116 SEK excl. VAT
Price: 80 SEK excl. VAT